For the past 72 hours, in the city of Calabar, a simple act of peaceful and lawful protest that was stage by the women who do make sure the city of Calabar is clean, neat and tidy over a non-payment of N7,500 by the Cross River State government dragged the attention of philanthropists both in the state and outside the state to salvage this ugly situation.
READ ALSO; Man who raped is 14 Year Old Daughter In Calabar Get 22 Years Imprisonment
Report, from a verified source reaching me had it that one "Madam Eno" is definitely in charge of the monthly stipends for this women. However, when a well know OAP in the state Capital, Awade Friday did put call across, she denied saying it's in the hands of the state government.
"Since nobody wan gree say na him or her be contractor, and since no be Government hand e dey, make we use CAC search for the owners of this Companies handling the Sweepers in Calabar South and Municipality." Awade posted on his official Facebook page.
More so, CalabarOnline reporter, Nsikak Ibatt also did verified that Mellers Global Resources Limited are in charge of the women who do sweep Calabar Municipality, while Boloupesibo limited is is in charge of the women in Calabar South.
However, it is worthy to note that notable citizens in the state and also outside the state had in different capacity promise to support the ill-treated women by the Cross River State Government.
For instance, from this month of October, Awade Friday promised to pay the aging mother who was found shedding tear N8,000 (Eight Thousand Naira) for one year. Patrick Dominic also promise to pay the aging woman N2,000(two thousand naira) for 12 months, Ebeyin Ikpi Eyong also did promise to pay her N5,000 ( five thousand naira) for one year.
Furthermore, Bukie Okangbe is giving her N10,000 (ten thousand naira) for ten months, Benjamin Felix Iserom is adding N2,000 (two thousand naira) for six months, Gift Ayami from Ageing Health Foundation is giving the ageing woman N5,000 (Five thousand naira) for the month of October, 2021, Patrick James promised to pay "mama" N7,500 (Seven thousand, five hundred naira) this month of October, 2021.
READ ALSO; BREAKING! Magistrate and Children Protest over Non-Payment of 23 Months Salaries in Calabar[[PHOTOS]]
Popular Calabar musician, Challex D Boss is giving her N5,000 (five thousand naira) for this month, Legbel Eze Mark is giving her N2,000 (two thousand naira) for five months. Tina Ofem is giving "mama" N2,000 (two thousand naira) for three months, while in the other hand, Laff Nation is adding N10,000 (ten thousand naira) by month end.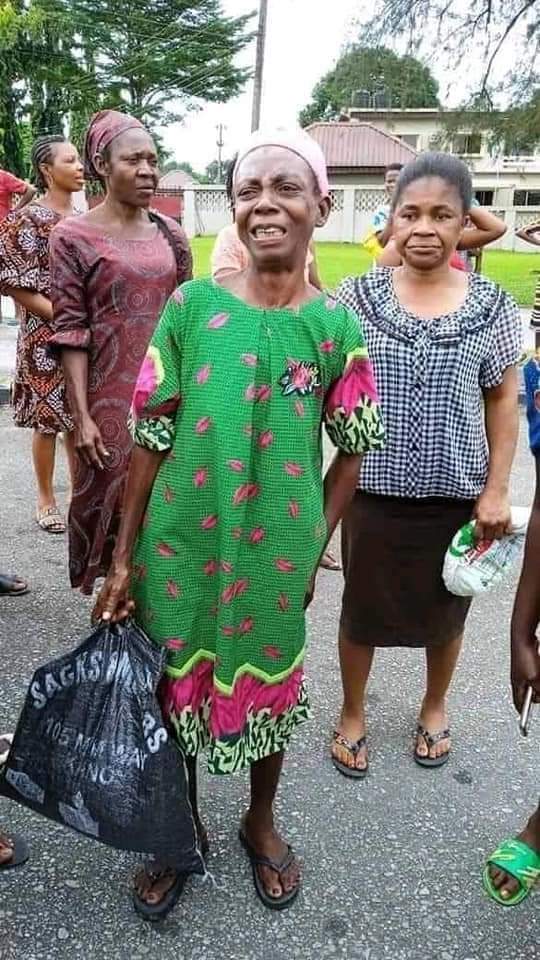 It is also worthy to note that E3 restaurant in Calabar is giving N250,000 (two hundred and fifty thousand naira) to all the women, while Ike Ibekie is giving mama N10,000 (ten thousand naira) for one year and a bag of rice. Chioma Chukwueke through her foundation ART OF CHARITY has something for the women.
Apart from "mama", two other women will receive N7,500 naira each this Month of October from Patrick James.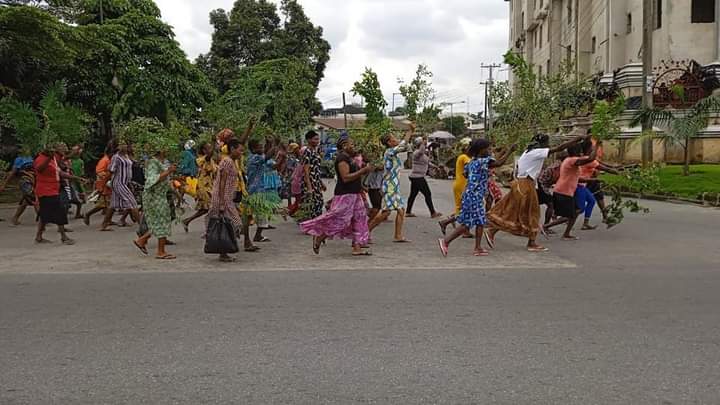 During a phone interview with Awade Friday, our correspondence gathered that the women are to meet at Calabar Municipality council which a prominent member of the society did offer to give the women stipends as compensation. Joy filled the atmosphere in Calabar Municipality as women were happy after receiving their money which individuals did promised them.