Magistrate Ashipu is one of the 29 Magistrates that Governor Ben Ayade has refused to pay for over 2 years now.
The single mother of two kids as at press time was threatened by the Police, seized her phone and are making moves to use force and remove her from the front of the Governor's office.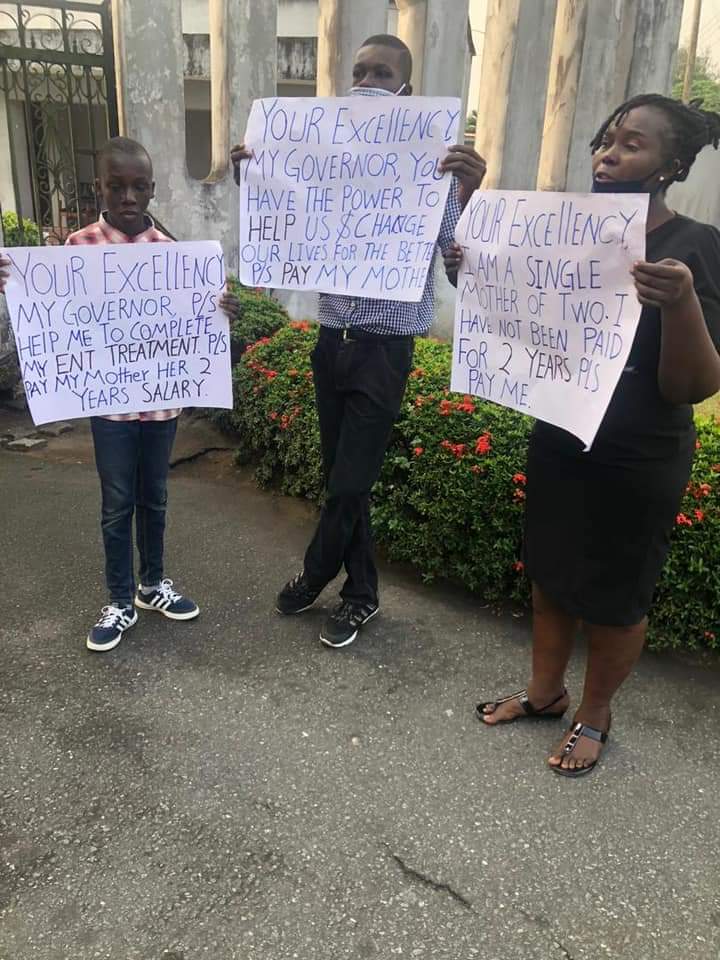 Recall that twenty-nine (29) magistrates employed and issued appointment letter with effect from 3 February, 2019, were subjected to training alongside their colleagues under the supervision of seating magistrates. Recall also that these said magistrates thereafter went to National Judicial Institute (NJI) Abuja for a 3 month certificate course; whereafter, were posted across the state and are, till date, manning their stations.
Despite the above stated, these magistrates have since not been paid a month's salary by the Cross River State Government on excuse that their employment was illegal since it was carried out without any written approval or authorization from the governor.
It was a sad moment as the magistrate at some point was found sitting on tar road just to demonstrate and frustrated and confused she is

As at the time of filing this, no response yet from the state Governor – Sen. Prof. Ben Ayade