The University of Social Sciences Students' Association, SOSSA parliament, headed by RT. Hon. Agbor Ojong on Thursday, 21st of October 2021 suspended the president of the faculty of social sciences university of Calabar in person of Comr Nyiam Maxwell for violation of the provision of section 16(5), 17(4), 12(2) and section 23(7) of the faculty of social sciences constitution by acting ultra vires and exhibiting attitudes of gross misconduct.
READ ALSO: NIN Registration Centres In Calabar
More so, findings shows that at the inception of Comr Nyiam Maxwell LED administration, the association's treasurer that was duly elected and sworn in alongside  other executive members was deliberately removed as signatory to the association's account by the president against the provisions of section 16(5) of SOSSA constitution.
Therefore, in line with the provisions of section 23(7) of the faculty of social science constitution, the parliament has the constitutional right to summon any officer(s) of the association to report on his/her activities or render financial account at any given time that the parliament so desire; a motion was raised and validated by a seconder  requesting for the association's statement of account from the president in collaboration with the financial secretary, Ernest Kizito. The president refused to present the statement of account as at when needed by the parliament with no reason for justifying his refusal.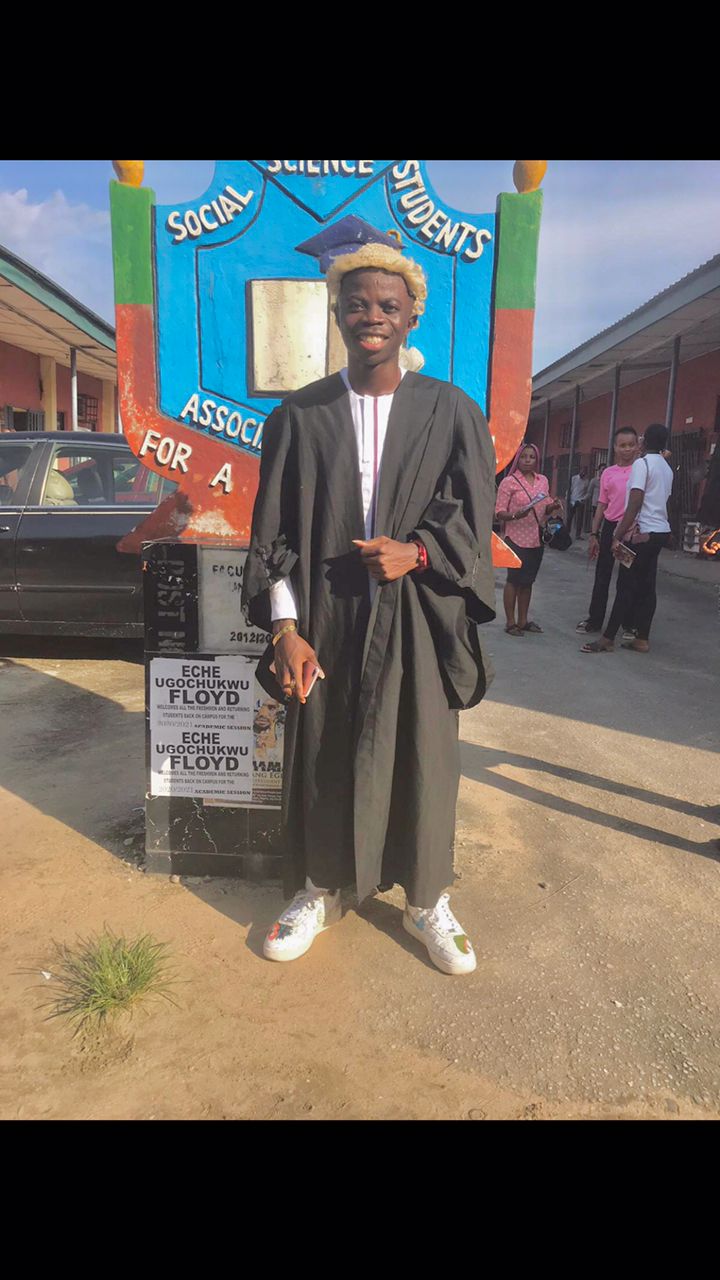 The provisions of section 12(2) empowers the Vice President to function as the chairperson of the orientation week committee for the fresh students (year 1). The president acted ultra vires by superintending the committee alongside Comr Mathias (social works President) in lieu of the Vice President.
After deliberations and constructive arguments by the faculty lawmakers, the house unanimously reached the following resolutions;
The inability for the president to present the ststement of account to the parliament for scrutiny to promote operational transparency and accountability speaks volume of the fact that illegal activities (withdrawal) has been going on in SOSSA account and it is tantamount to gross misconduct.
The president functioning/ acting in the office of the Vice President is unconstitutional and not in accordance with procedural rules.
Consequently, in line with section 23(5) of SOSSA constitution, Comr. Nyiam Maxwell Osang stands suspended immediately as the president of the faculty of social sciences University of Calabar
READ ALSO:UNICAL Security Arrest Thieves On Campus
The Vice President in line with section 12(3) of The constitution is to assume office as the acting president of the faculty of social science pending the investigation of the circumstances that led to the suspension of the president.