Baby dump in a waste disposal in calabar.
Earlier today in the city of Calabar, an infant baby which is expected not to be a year older was dumped in a waste disposal in Bateba, a street in Calabar South, Cross River State.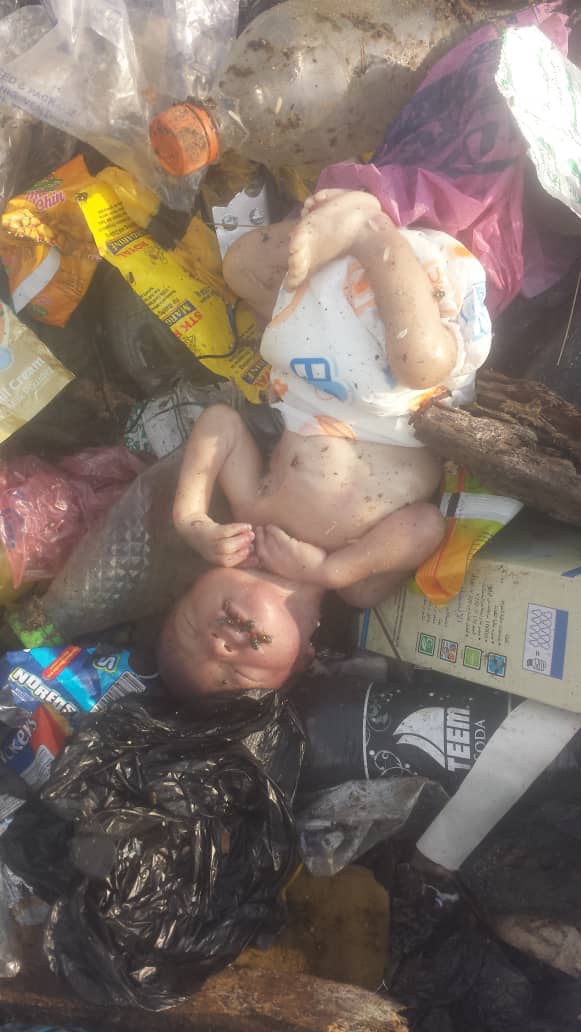 Speaking to CalabarOnline, a lady who pleads to be anonymous said;
"I came to drop this waste here I found this dead baby inside, I don't know who is the mother I didn't witness who drop the baby.
Details of this sad occurrence coming soon…