It is no news that a philanthropist Barr. Felix Edet who believes that's there is ability in disability on Wednesday visited the St James Catholic Church, Okpok Ikpa, in Odukpani Local Government Area of Cross River State to seek for God's blessing ahead of his ambition to represent the people of Calabar Municipality in the Cross River State House of Assembly come 2023.
READ: Barr. Felix Asikpo Declares Interest to Contest For Cross River State House of Assembly
Felix, who politely informed Rev father Emmanuel Umiah that he believes power comes from God, for this reason he has to visit the church for consultation and to seek for God's blessings. "I am a stunt christian, I know and believe that power comes from God alone" – he said.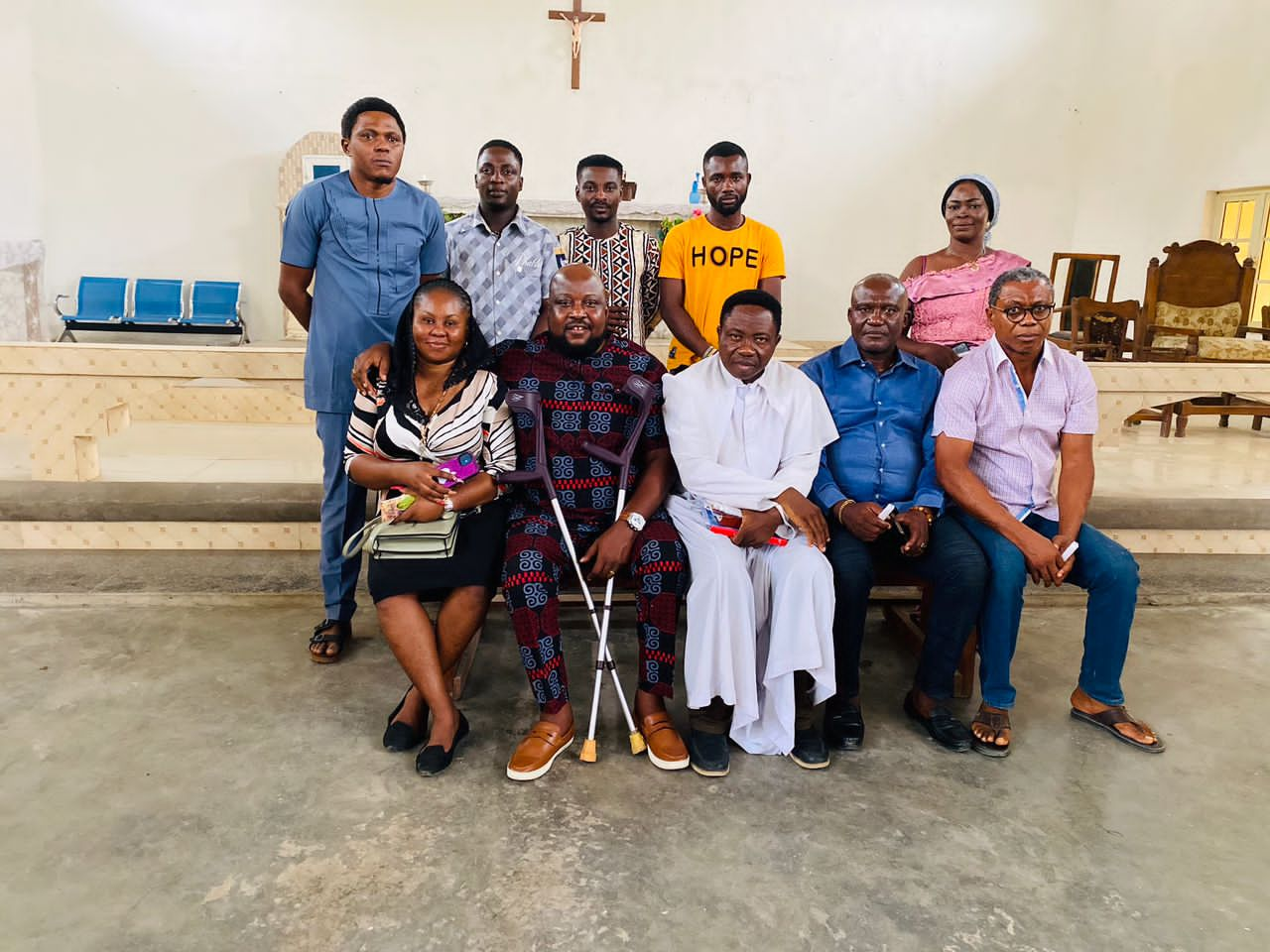 He added; "a man without God will not succeed in his day-to-day activities that is why I've come here to consult God, my creator" .
More so, Rev. Father Emmanuel Umiah blessed the humanitarian Felix Edet Asikpo, stating that being physically challenge is not an excuse for not being great. Umiah urged Barr. Felix Edet Asikpo not to derail and stop serving God. "The supreme being will always protect you if only you continue serving him" – he said.
Meanwhile, with Barr. Felix were his family members, political party members, supporters as well as campaign team during this visit to the church.