The Higher Institutions Football League (HIFL) came to an end on Saturday 26th of October, 2019 with Agege Stadium, Lagos hosting the final between UNICALMalabites and UAMTillers.
The Tillers from the University of Makurdi were aggressive from the start of the match and this resulted to a goal scored by jersey number 10, Asen Shater in the 7min.
The Malabites would have replied on the 25min but the powerful shot by Odey Santos was tipped over the bar by the UAMTillers goalie – Toradza Terungwa who made incredible saves in the first half. The first half ended 1-0 in Favour of the UAMTillers.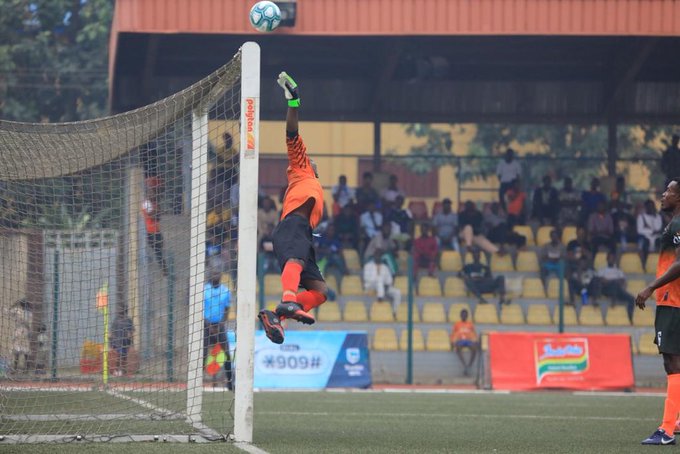 The second half started with the Malabites battling for an equalizer with Toradza Terungwa making several incredible saves.
Isaac Michael, a Malabite was substituted for Ngaji Mojafu on the 58min, Ngaji scored on the 62min to level the score line.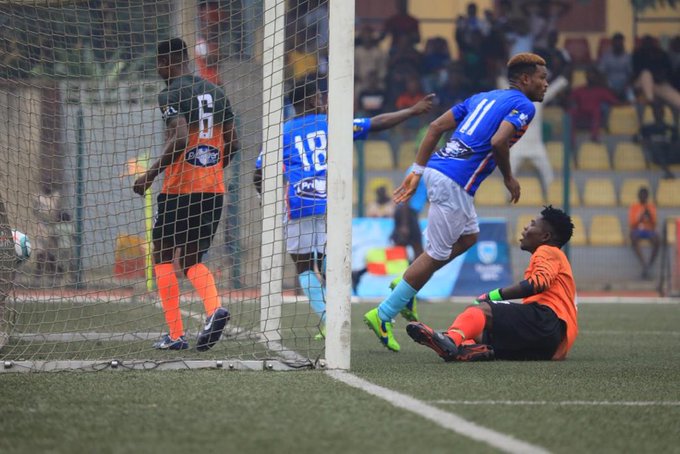 The Malabites would have been a goal up on the 82min but a goal scored was ruled out by the referee. The match was decided on penalties as the Malabites defeated  won 5-4 after the UAMTillers player – Apeh Emmanuel missed
UnicalMalabites player with jersey number 10 won the Man of the Match Award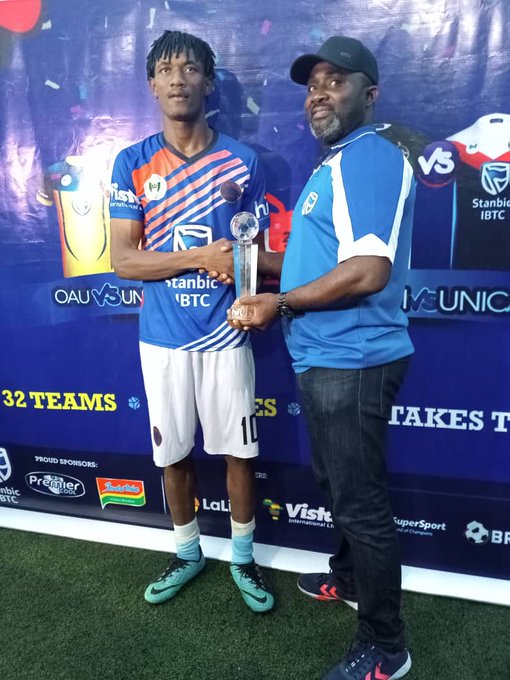 On the 3rd place match UNIlorin won OAUGaints 3-4 on penalties to clinch the bronze medal.
We at CalabarOnline say congratulations to the Unical Malabites football team