Join Franky and Feed the Kids on May 7.
A good Nigerian Frank, known by his friends as Franking CEO of #FeedTheKidsMovement as he celebrates his birthday this year by doing something remarkable come May 7, 2019.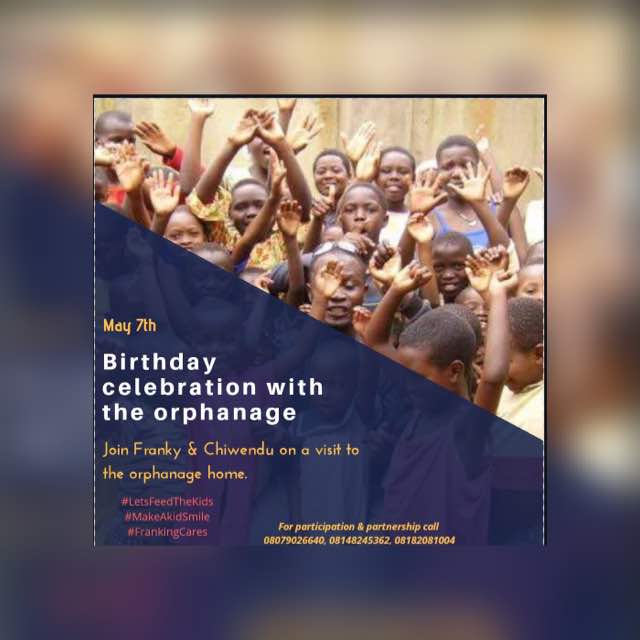 According to the post he made via his IG account, he called out fellow Nigerians to support his movement.
Hello friends & families
Something BIG is about to happen.
#May7 is the big five-day – my birthday and guess what? No clubbing or drinking instead we are using the funds to show love to the children at the orphanage home – You're smiling already right! ? we want the orphanage kids to smile like you do aswell ?

Join me celebrate my #birthday by ignoring the necessary for the relevant??#May7 is the day.
To participate in this love sharing event DM me or call the numbers on the flier God bless you.
Here is the post as on Instagram.
https://www.instagram.com/p/Bwjn5QjJPLU/
If you'll love to support the of #FeedTheKidsMovement, please send us an email info@calabaronline.com.ng or call the numbers 08079026640, 08148245362, 08182081004.