Prof. (Mrs) Florence Banku Obi has emerged the 11th and the first female Vice Chancellor of the prestigious University of Calabar. It is worthy to note that Prof. Florence Obi served as a Deputy Vice Chancellor(Admin) in the Prof. Zana Akpagu led administration and was a one time Dean of the Faculty of Education.
Professor Obi hails from Boki local government area in Cross River State. She began her academic career as an Assistant Lecturer at the Institute of Education, University of Calabar in March 1990 (30 years ago). Two years after her appointment, with her utmost desire to foster a bold and innovative spirit in faculty teaching and academic excellence, she won a 6-months postgraduate scholarship to Jordan-Hill College of Education, Glasgow, Scotland, under the World University Service (WUS) World-Wide Fund for Nature (WWF) and the Nigerian Conservation Foundation (NCF) in a keenly contested interview for staff of the Institute of Education. On her return from the United kingdom, she was placed in charge of the WWF/NCF funded schools and Community Education Programmes.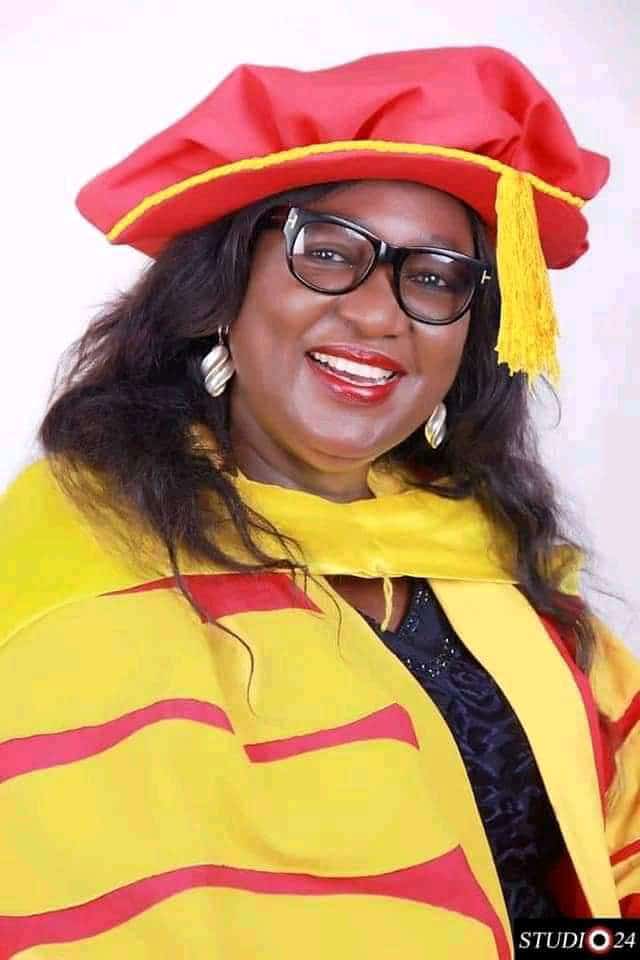 More so, she subsequently facilitated the development of the degree programme in Environmental Education of the University, which has since resulted in the establishment of a full-fledged and flourishing Department of Environmental Education. Professor Obi rose through the ranks to become a Professor of Special Needs Education in 2007. She had served the University of Calabar as Head of Department of Environmental Education and Deputy Dean, Faculty of Education. She is the only two-times back to back elected Dean, faculty of Education, since the history of the University.
Prof. Florence was voted as the Deputy Vice Chancellor (Academics) by the University Senate under Prof. Zana Akpagu led administration. As DVC Academics,  she introduced the online result checker for all undergraduates in the institution in 2017 which ia still in use till date. She was also a member of the University Governing Council, where she brought her wealth of experience to bear in the growth and development of the University. Interestingly, Professor Obi's proclivity for scholastic excellence and optimal productivity is further evident in her extensive research, with over 60 publications to her credit in both local and international journals.
Remarkably, she was also an External Examiner to the University of Education, Ghana, 2008, 2009 and 2010-2013. She has held several Administrative Positions/Responsibilities which include;
• Permanent Member of the Senate, University of Calabar since 2007.
• Member, University Central Accreditation Committee, University of Calabar, 2006-2008.
• Chairperson, Housing Loan Implementation Committee, University of Calabar, 2011-2015 etc.
Additionally, She has also served as a Honourable Commissioner, Ministry of Women Affairs and Social Development and member of Cross River State Executive Council, 2007.
Professor Obi is a recipient of many Awards/Honours, including the Student Union Government, University of Calabar, "Award as the most student friendly Dean of the Faculty" in 2014. She is well travelled and exposed.