The  Nigeria Security and Civil Defence Corps (NSCDC) have arrested a marine welder, Iyamba Edem-Iyamba, in Calabar for attempting to vandalise NNPC's pipeline.
The attempted vandalism, if it was carried out successfully, would have syphoned petroleum products into the facility of a company, Mettle Energy and Gas Company.
READ ALSO: Operation Akpakwu Demolished Suspected Kidnappers Houses in Calabar
"A similar thing happened in the same company in 2020 when one of the company's tanks was used to syphon petroleum products from the NNPC pipeline.
"Five Persons were convicted then for vandalising the NNPC pipeline and they served their jail term.
"They forfeited some cars and other property to the Federal Government,'' NSCD's commandant in Cross River, Mr Samuel Fadeyi, said on Monday in Calabar, while parading Edem-Iyamba before newsmen.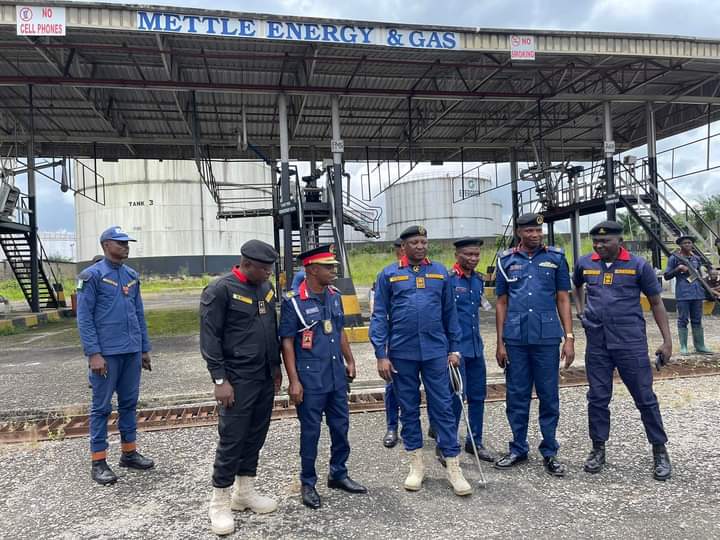 According NAN, the NSCDC operatives arrested Edem-Iyamba on Sept. 13 in Calabar South following cooperation received from the security man of Mettle Energy and Gas Company, Gabriel Ajom.
READ: ASUU STRIKE: Federal Government Present Certificate of Registration to CONUA; What You Should Know
According to the Commandant, Edem-Iyamba is the mastermind of the group that attempted to vandalise the pipeline and breach distribution of petroleum products.
The suspect, Edem-Iyamba, who said he was a marine welder, told the News Agency of Nigeria (NAN) that desperation for money lured him into the act.