The Nigeria Centre for Disease Control (NCDC) have urge  all Nigerians  to debunk any headline claiming that NCDC has spent N1 billion sending SMS to Nigerians. NCDC made this known on their official twitter handle @NCDCgov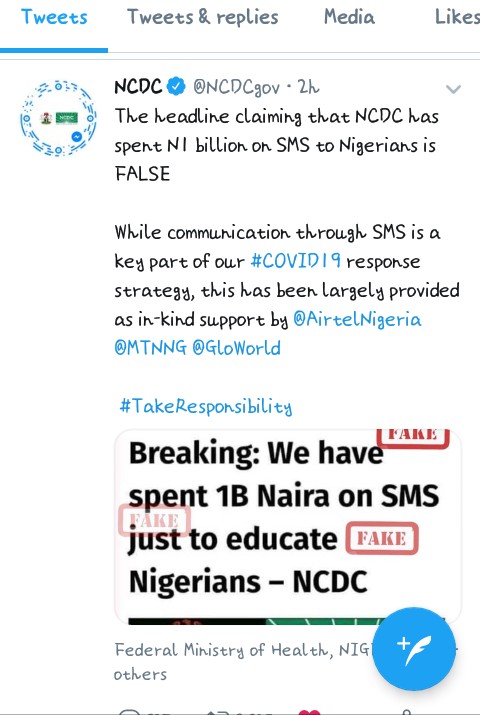 NCDC claimed the the daily sms Nigerians do received by Nigerians are proudly sponsored by @AirtelNigeria @MTNNG and @GloWorld.
Remember, to  prevent Covid19, wash your hands regularly. Stay at home, stay safe.